A letter sent by the Trump Administration to the 50 States: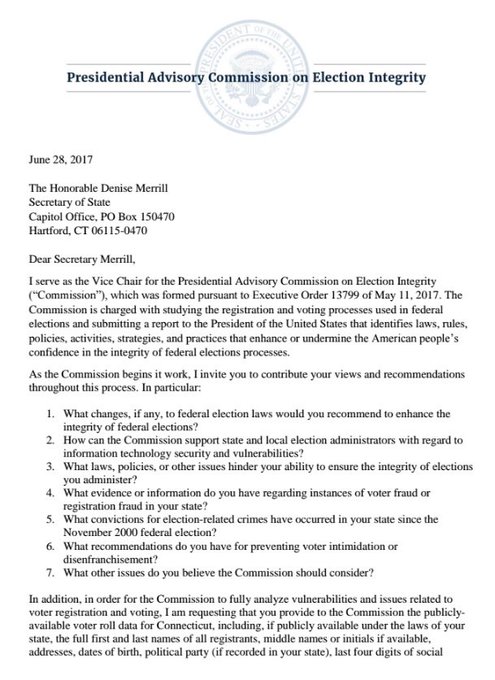 Arizona's Secretary of State (who, BTW, is named "Reagan" and is a good Republican) came back with:
Arizona will not provide the personal identifying information of Arizona's voters to the Presidential Advisory Commission on Election Integrity. We will only make available the same redacted information that is available to the general public through a public records request. Social security numbers, Date of Birth and identifying information such as Mother's maiden name will not be transmitted.

Arizona's voters can expect to have their personal information remain private and safe.
https://www.azsos.gov/about-office/media-center/azsosblog/1270
...which sounds like a good plan to me. But somebody else had other ideas:
El Jefe Covfefe

on Twitter wrote:Numerous states are refusing to give information to the very distinguished VOTER FRAUD PANEL. What are they trying to hide?
https://twitter.com/realDonaldTrump/status/881137079958241280
Discuss